Upon visiting the website, you can choose from our variety of flowers for your loved ones.
Click your order first.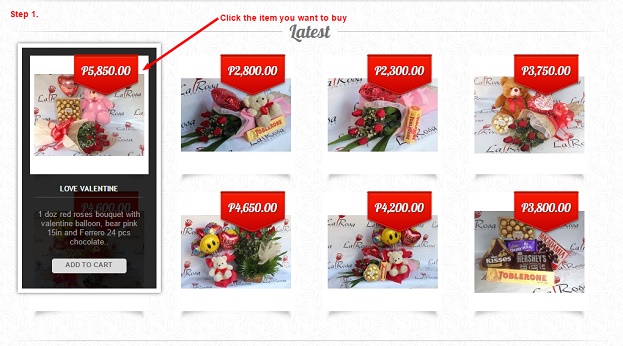 Then pick the delivery date that you want.
After picking the date you may now click the ADD TO CART button. (In case that you wish to have an additional
order, you may kindly choose again another item from our store and repeat the process of clicking ADD to CART)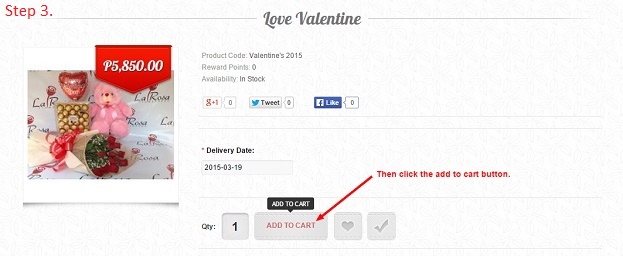 Click the shopping cart button for you to see the items you buy.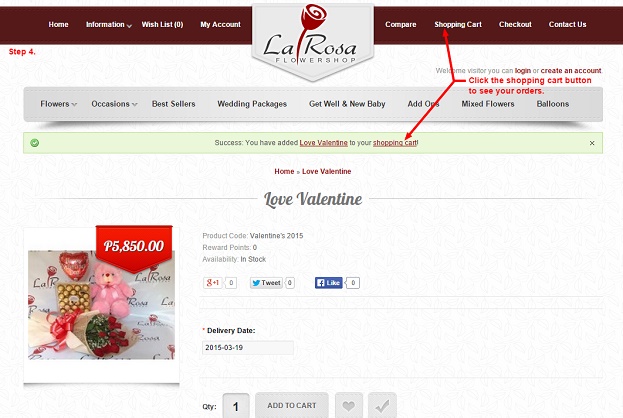 Click the CHECKOUT button so that you can start processing your order.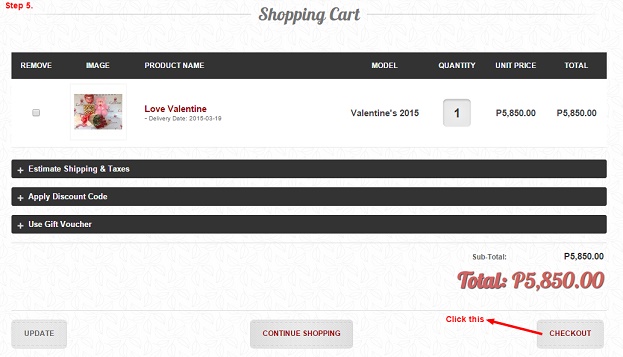 For CHECKOUT OPTIONS if you're a Returning Customer kindly log in your info on the field requested for you to
see your personal account. If you are a first time or NEW Customer, you are opt to create an Account or you can
just choose Guest Checkout.

For BILLING DETAILS, please do provide your Full Personal Details as well as Your Address, your contact details
are necessary for us and we recommend a Telephone Number so that we would be able to contact you for
urgent matters. (Please take note of the BOX BELOW, Please do check it "IF" THE DELIVERY ADDRESS AND
THE BILLING ADDRESS WILL BE THE SAME)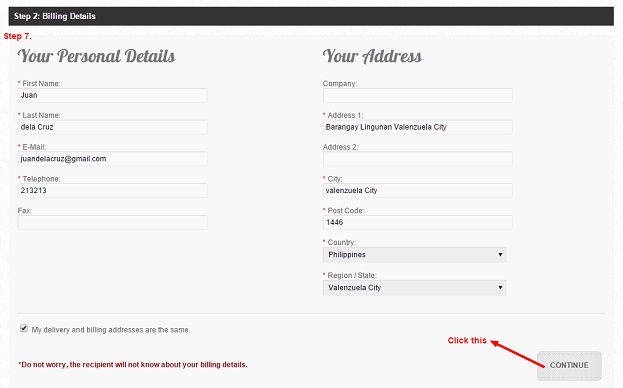 For the DELIVERY METHOD AND DELIVERY DATE, KINDLY put THE INFORMATION NEEDED so THAT on
urgent matters and worst case basis, we would be able to contact the recipient. On this part you will also place
your personal message to be printed on the card attached to the flowers. For the "comments this is for special
request but it is still subject for approval depending on availability.
NOTE: THIS WILL NOT PROCEED IN CASE THAT YOU PUT THE ON THE DELIVERY DETAILS A PLACE IN
THE PHILIPPINES THAT WE ARE NOT CURRENTLY CATERING.
Please do click on the link provided below for our Delivery Information.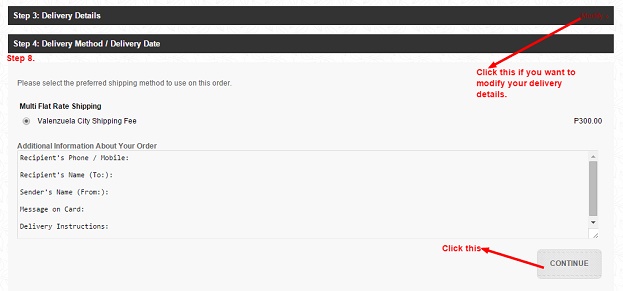 For PAYMENT METHOD, it IS EITHER YOU DO THE Paypal PAYMENT OR via Purchase Order (BANK TRANSFER
or MONEY TRANSFER).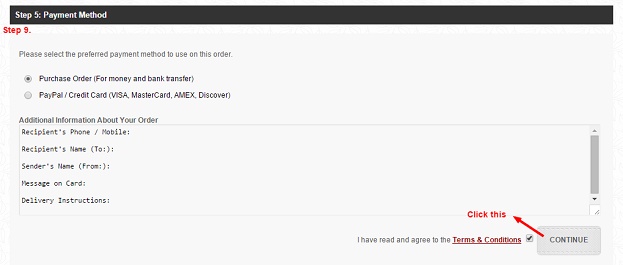 Then lastly is the confirmation of your order.